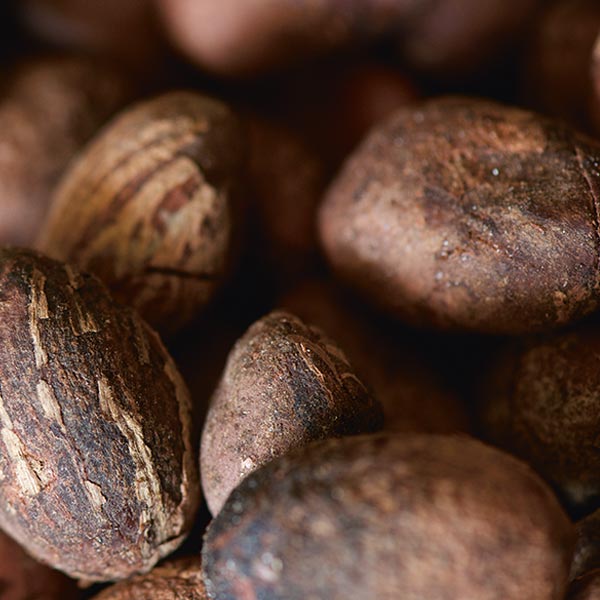 Bicara tentang Shea Butter, pastinya kamu sudah cukup familiar dengan salah satu ingredients ini bukan?
Shea Butter
banyak ditemukan di berbagai produk kecantikan, tidak terkecuali L'Occitane.
Seluruh bahan dan kandungan produk L'Occitane berasal dari Provence, Perancis. Akan tetapi, Shea Butter menjadi pengecualian khusus karena kandungan ini sangat spesial! Shea Butter telah digunakan selama berabad-abad oleh perempuan Afrika Sub-Sahara agar kecantikan kulit dan rambut mereka ternutrisi. Selain itu, Shea Butter pun juga sangat ideal digunakan sebagai ramuan kecantikan wajah.
Manfaat Shea Butter
Shea Butter telah dikenal sejak lama mampu melindungi dan memelihara kulit dengan sangat baik. Sedemikian rupa hingga perempuan Burkinabé menyebutnya "pohon kehidupan".
Rangkaian Shea Butter dari L'Occitane memiliki kandungan terbaik yang mampu menenangkan dan melembutkan kulit. Hasilnya? Kulit senantiasa halus, sehat, dan terhidrasi.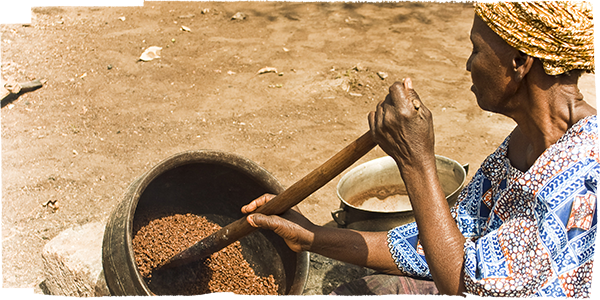 Selain manfaat bagi kulit, L'Occitane pun konsisten bekerja sama dengan para perempuan di Burkina Faso selama 30 tahun untuk membantu kemandirian ekonomi mereka sembari memberikan kita produk Shea organik yang terbaik.
Sehingga rangkaian Shea tidak hanya melindungi kulit kita, tapi juga membantu melindungi kepentingan lebih dari 10.000 wanita Burkinabé, lho! Our road to be beautiful has never been this good because we also do good to empower other women!
L'Occitane memiliki rangkaian produk dengan kandungan Shea Butter;
Shea Intense
. Rangkaian ini terdiri dari Intensive Hand Balm, Intensive Foot Balm, dan Nourishing Nail & Cuticle Oil.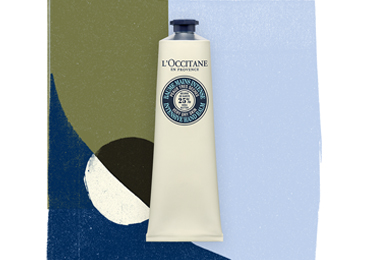 Shea Intensive Hand Balm
Diformulasikan dengan Shea Butter 25% berkonsentrat tinggi, mampu menutrisi kulit tangan yang kering secara intens. Cocok untuk kamu yang sering beraktivitas indoor seperti aku yang kerja di ruangan ber-AC.
Selain ukuran normal, Hand Balm ini juga tersedia dalam ukuran travel-size, jadi bisa dibawa kemanapun kita pergi!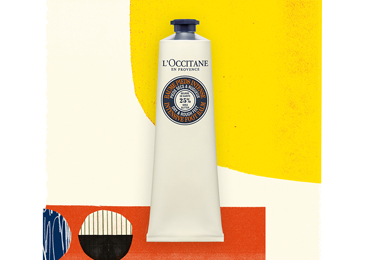 Shea Intense Foot Balm
Diperkaya dengan dengan Shea Butter 25% berkonsentrat tinggi, produk ini mampu membantu menutrisi kulit kaki secara intens
.
No more cracked heel!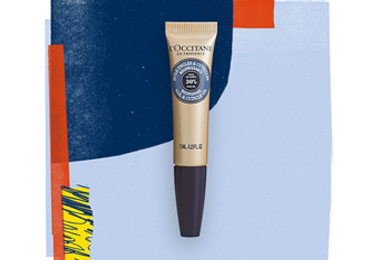 Nourishing Nail & Cuticle Oil
Dry-oil untuk menutrisi agar kuku lebih kuat dan kutikula yang lebih lembut, sekarang hadir dengan kemasan baru. Buat kamu yang kukunya gampang patah dan kusam, pas banget kalau lagi cari produk buat mengatasi masalah tersebut. Apalagi dengan kemasan baru yang praktis ini!
Selain rangkaian Shea Intense, L'Occitane juga memiliki banyak rangkaian produk lainnya dengan kandungan Shea Butter, mulai dari perawatan kulit, tubuh, hingga rambut.
Salah satu produk legendaris dari L'Occitane yang sudah aku coba sebelumnya adalah Shea Butter Intensive Hand Cream. Hand cream is the most basic body care for me dan hand cream dari L'Occitane ini sangan menghaluskan. Tidak heran produk ini jadi produk best seller dari L'Occitane.
Selain Shea Butter, hand cream ini juga mengandung madu dan ekstrak sweet almond. Wanginya juga ringan tapi tetap menyegarkan.
Nah, sejak pemakaian Shea Butter Hand Cream, begitu tahu ada rangkaian Shea Intense, aku pun jadi ingin coba, how about you? Apalagi dengan komitmen L'Occitane untuk tidak hanya memberikan manfaat kepada konsumen, tapi juga para perempuan Burkina Faso agar mereka mandiri secara ekonomi, why not? Kapan lagi kita bisa dapetin manfaat untuk kecantikan kulit sembari ikut memberdayakan sesama perempuan? 😇
Sekarang kamu bisa berbelanja langsung di official website L'Occitane Indonesia lho, apalagi ada promo GRATIS biaya pengiriman dengan minimal pembelanjaan Rp 500.000! Happy shopping!